ÂN-ILLUME - Bougie Parfumée
Description
A sophisticated scent evoking simple pleasures. It immediately warms with the luxurious nostalgia of leather and the mahogany wisdom of your favorite reading nook. Balanced and brightened with botanical notes of ripe cucumber and still-steaming white tea that enlighten your senses. Waxing poetic with natural richness and freshness, the earthy depth of wood, musk, and amber grounds the citrusy tartness of bergamot and mandarin. Our singular, signature ANFISA blend is effortlessly aspirational and addictive, inspiring feelings of serenity, familiarity, and tranquility.
Features
• Hand Poured In Washington State
• Soy Blend Wax
• Specially braided flat cotton wick
Blend
Top: Bergamot, Cucumber, Mandarin
Heart: Ginger, Jasmine, White Tea
Base: Leather, Dark Musk, Cedar
ÂN-ILLUME - Bougie Parfumée
Burning + Care
For a better burning experience, trim candle wick before each use – and always protect the surface on which the candle sits.
Burn
On your first light, allow the entire surface of wax to melt — a minimum of 3 hours. That first burn is the most important. If the candle is not burned for long enough to allow the wax to liquefy or to melt from edge to edge of the container, it will create a "memory ring."
Reuse. Upcycle.
When 1/4" of wax is left in your candle, it's time to upcycle the glass. Always remove the remaining wax first.
ÂN-ILLUME - Bougie Parfumée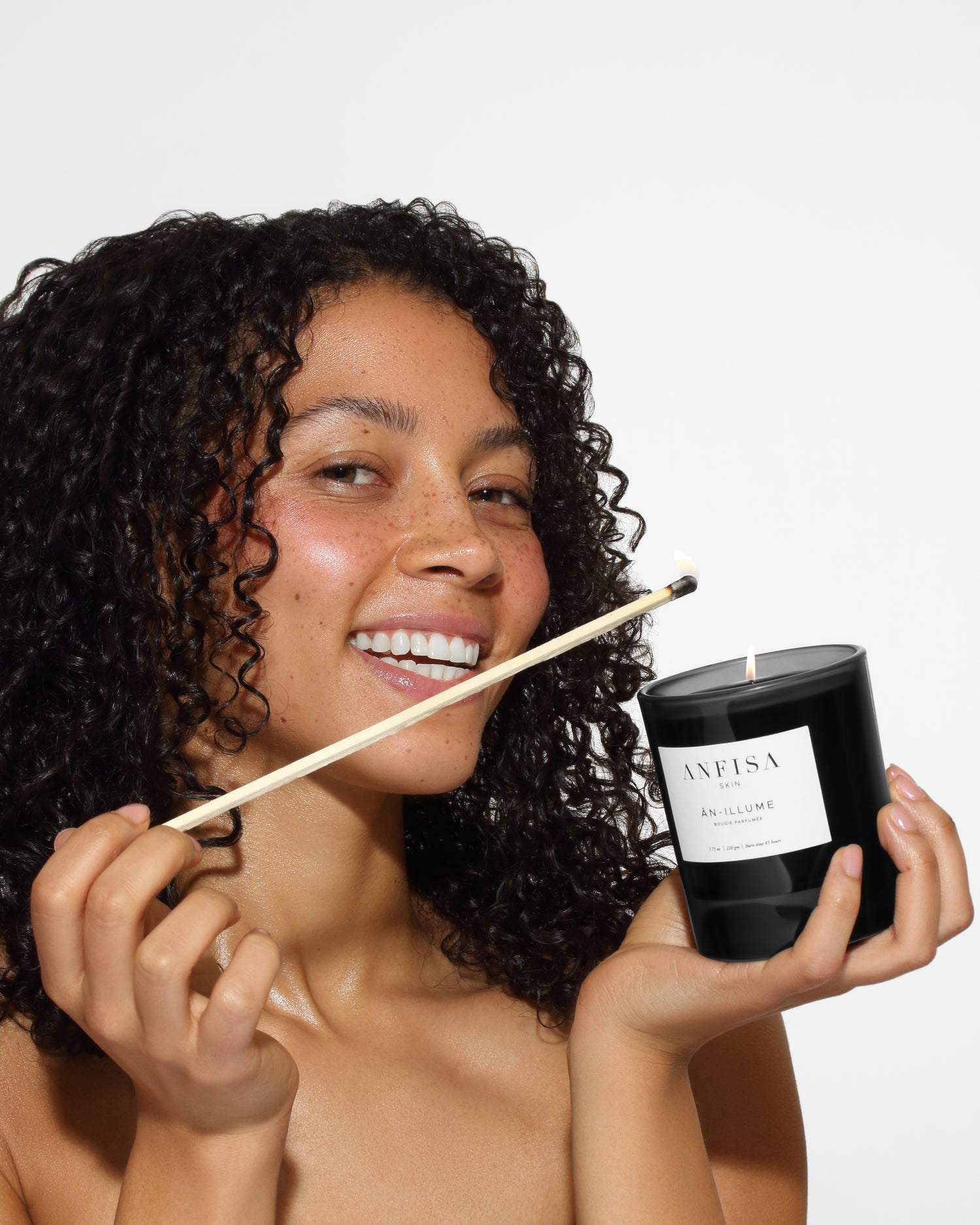 TRIM
Trim the wick to 1/8" for a clean and smoke free burn.
BURN
On your first light, allow the candle to burn for a minimum of 3 straight hours.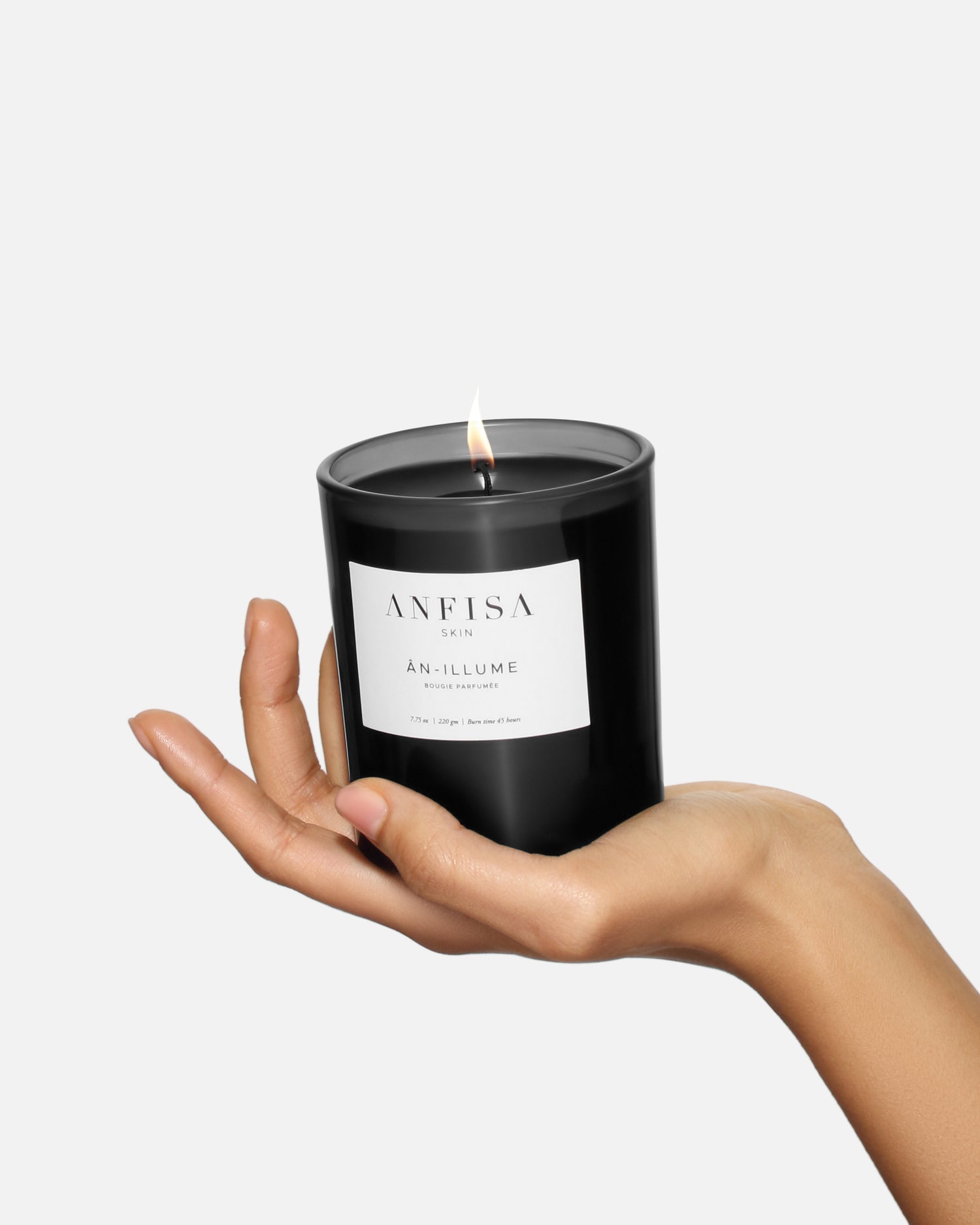 CENTER
After each burn, adjust the wick back to center while the wax is still molten.
UPCYCLE
Clean and save your candle vessel to use as a cup, vase, or to safely recycle.