Description
Handcrafted from rare, rejuvenating moon white jade, our Moon White Jade Gua Sha Beauty Tool pairs naturally with our ÂN-BALM Radiant Hydra Balm — reviving the epidermis for a glow from the inside out.
Architected with seven intentional edges, it refreshes skin and improves lymphatic flow by activating facial fascia and muscles. Radiant results are immediately noticeable across the reduced appearance of wrinkles, dark circles, blemishes, puffiness and more.
With roots in traditional Chinese medicine, gua means to rub while sha refers to a flow to the surface of the skin. Our tool's unique angles, beveled edges, smooth texture and built-in acupressure points let you take facial massages and lymphatic drainage techniques in hand. Daily use improves elasticity, reduces inflammation and increases microcirculation and lymphatic flow for soothed skin that is healthy, calm and glowing.
Ancient wisdom, modern benefits
Paired with ÂN-BALM Radiant Hydra-Balm, our Gua Sha Beauty Tool is a natural source of radiant, smooth skin. Combine the healing properties of rare white snow jade and pressure to leave your face looking brighter and tighter.
A STONE'S GLOW AWAY
As a cherished part of your daily beauty ritual, we recommend using three massage pressures with your Gua Sha Beauty Tool — each with their own unique, glowing benefits. These activate skin's natural healing abilities, fighting signs of aging and increasing subdermal movement to clear noxious accumulations, release tensions and promote the flow of life-giving nutrients.
How to use your gua sha
LIGHT PRESSURE
Light pressure allows for lymphatic drainage, helping to reduce puffiness and congestion for a clearer complexion and firmer skin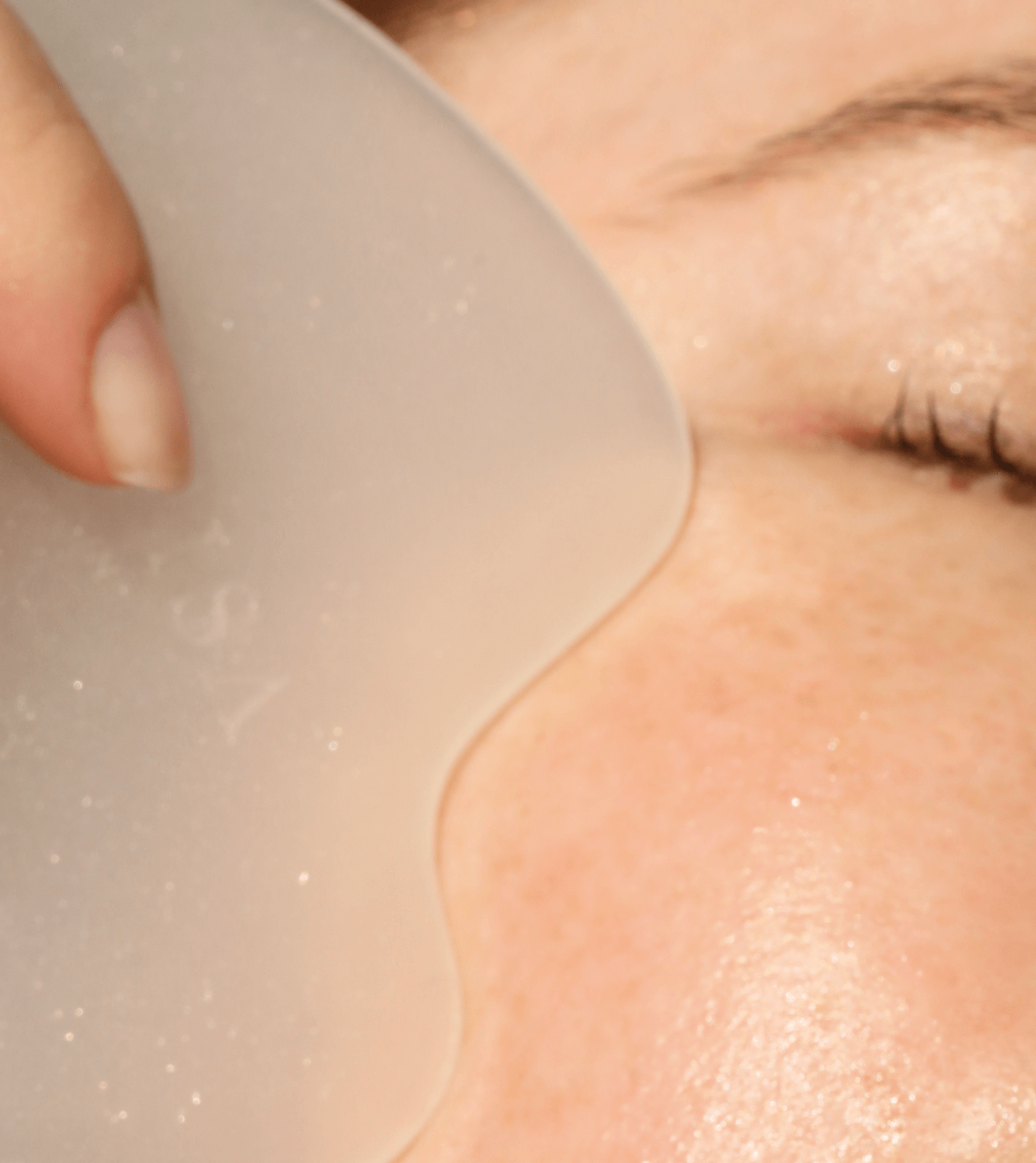 MEDIUM PRESSURE
A medium pressure smooths out connective tissues and fascia helping to reduce the appearance of fine lines and deep wrinkles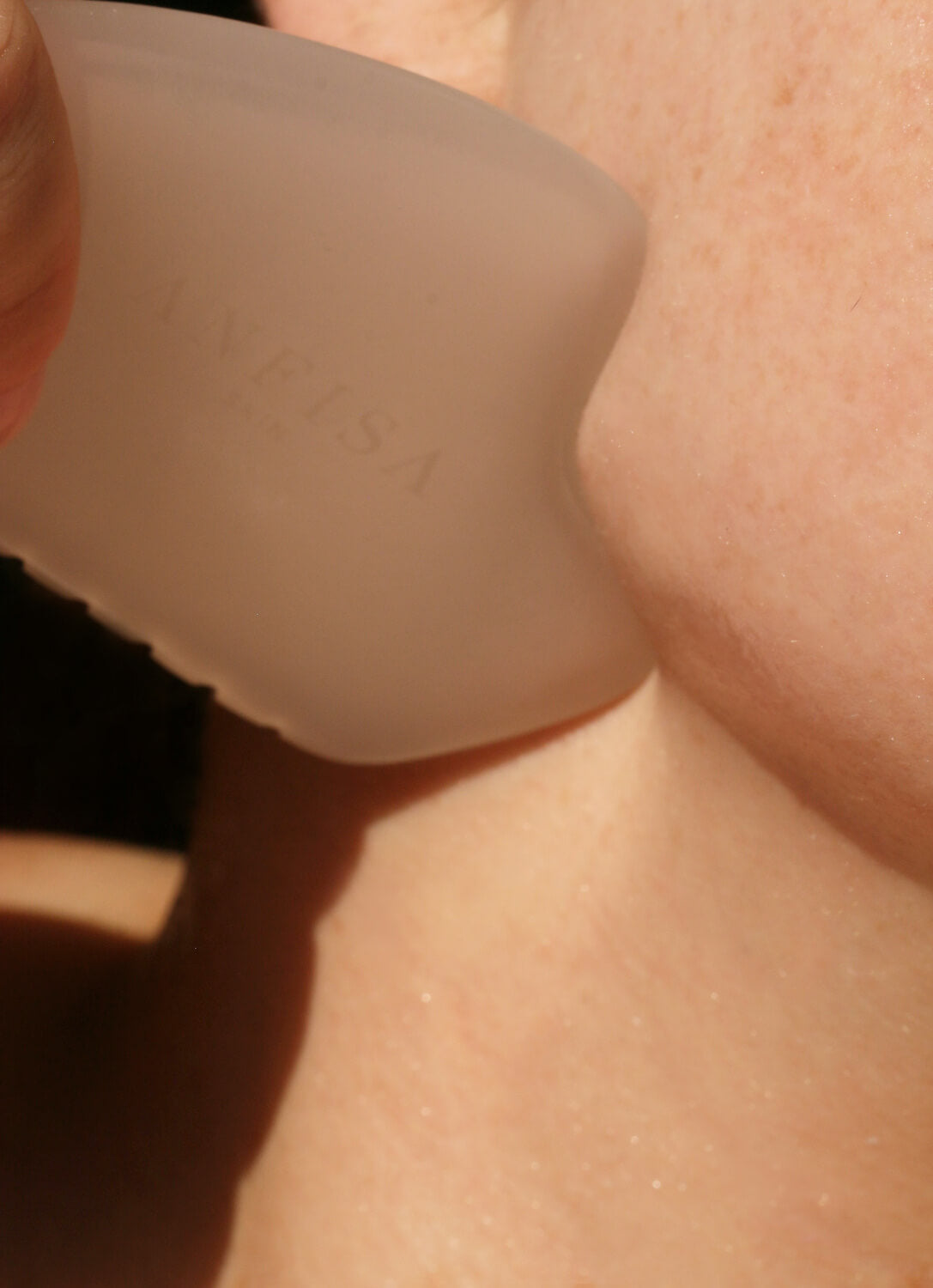 FIRM PRESSURE
While we do not recommend going deep, firm pressure can relax and relieve muscle tension and release trigger points
Use It As It Feels Right
Here are some suggestions on how to use your gua sha stone.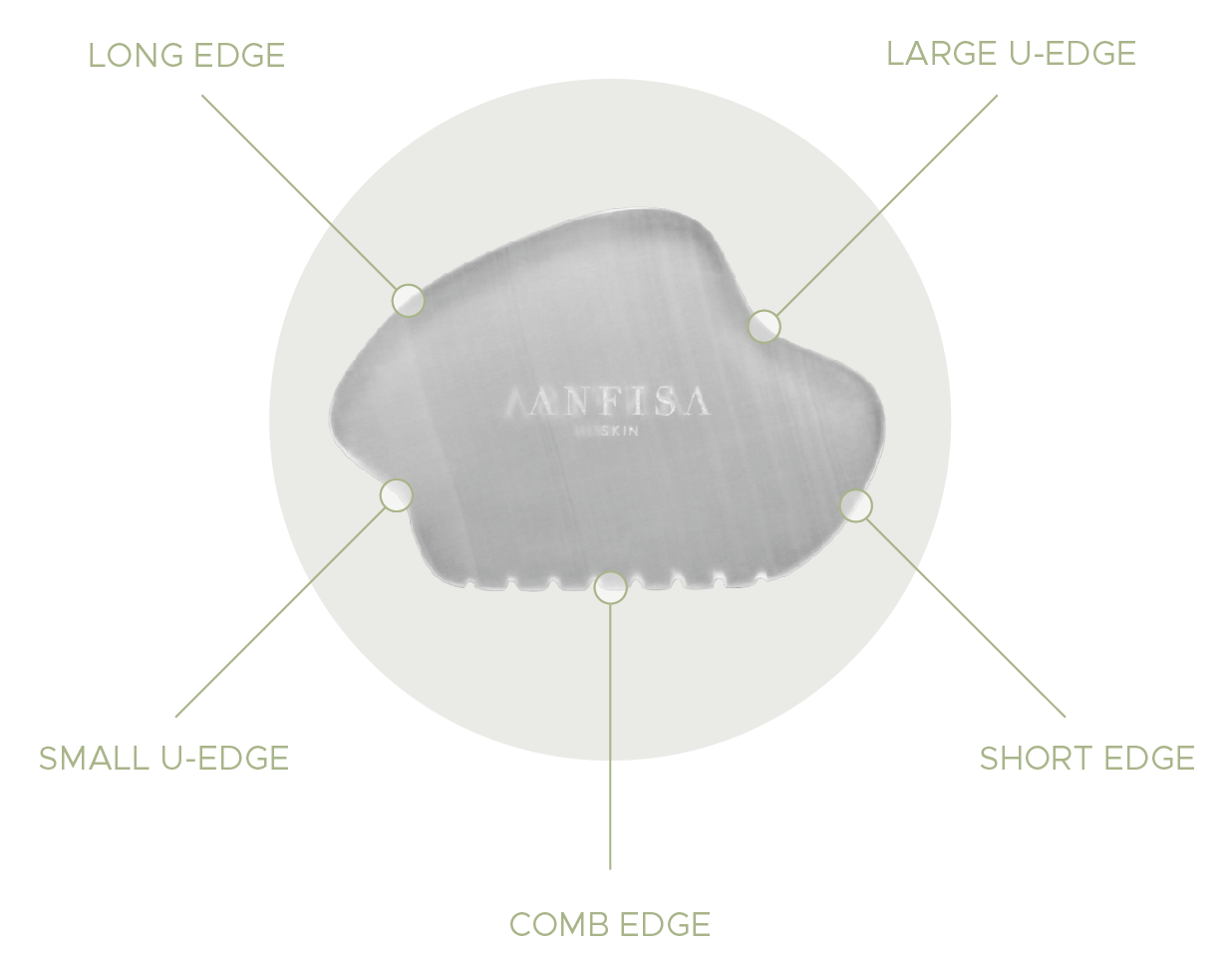 LONG EDGE
Great for long strokes on the front or side of neck
LARGE U-EDGE
Great for use along jawline and along the cheekbone
SMALL U-EDGE
Great for eye area
SHORT EDGE
Great for use right under the cheekbone or for under eye area
COMB EDGE
Great for forehead and back of neck.