ÂN-BALM Radiant Hydra-Balm
*previously known as LILOU
Description
Formulated for facial hydration and barrier repair regardless of skin type or concern, ÂN-BALM melts from a solid to a silky liquid as you massage it in — absorbing flawlessly for a healthy, dewy glow. 

Blooming with 21 botanical-based ingredients, 86 unique antioxidants, and nourishing oils that are high in linoleic acid, ÂN-BALM restores skin at the cellular level to reduce inflammation while regulating sebum levels. When you know, you glow.

Key Benefits: Hydrating, barrier fortifying, anti-inflammatory, soothing, regenerative, calming, barrier-repairing, age-defying
How To: For maximum absorption, gently massage onto damp skin, indulging morning and evening.
*Due to the unique formula, this will liquefy in transit or in temperatures above 75 °F.  Simply refrigerate it for thirty minutes if you wish to re-solidify it. Crystallization or graininess occurs when a plant butter like Murumuru partially or fully melts when exposed to warmer temperatures and then cools down too slowly. This is a natural occurrence and does not impact the quality or efficacy of the butter or the overall formula. Crystallization or graininess can look like spotty white patches, as seen in this photo. Nature is perfectly imperfect.
Ingredients
Murumuru Butter Astrocaryum, Riesling Grape Seed Oil Vitis Vinifera, Elderberry Fruit Extract Sambucus Nigra, Red Raspberry Seed Oil Rubus Idaeus, Wild Watermelon Melon Seed Oil Citrullus Lanatus, Cucumber Seed Oil Cucumis Sativus, Blueberry Seed Oil Vaccinium Corymbosum, Black Currant Seed Oil Ribes Nigrum, Pomegranate Seed Oil Punica Granatum, Tomato Seed Oil Solanum Lycopersicum, Hemp Seed Oil Cannabis Sativa, Rosehip Seed Oil Rosa Mosqueta, Cucumber Fruit Extract Cucumis Sativus, Kakadu Plum Fruit Extract Terminalia Ferdinandiana, Green Tea Leaf Extract Camellia Sinensis, White Tea Leaf Extract Camellia Sinensis, Matcha Green Tea Powder Camellia Sinensis, Vitamin E non-GMO Tocopherol, Blue Tansy Essential Oil Tanacetum Annuum, Helichrysum Italicum Essential Oil Immortelle, Carrot Seed Essential Oil Daucus Carota
Suitable for
Suited for all skin types
ÂN-BALM Radiant Hydra-Balm
HOW TO USE
ÂN-BALM Radiant Hydra-Balm melts from a solid to a silky liquid as you massage it in — absorbing flawlessly for a healthy, dewy glow.
RITUAL
For maximum absorption, gently massage onto damp skin, indulging morning and evening.
BENEFITS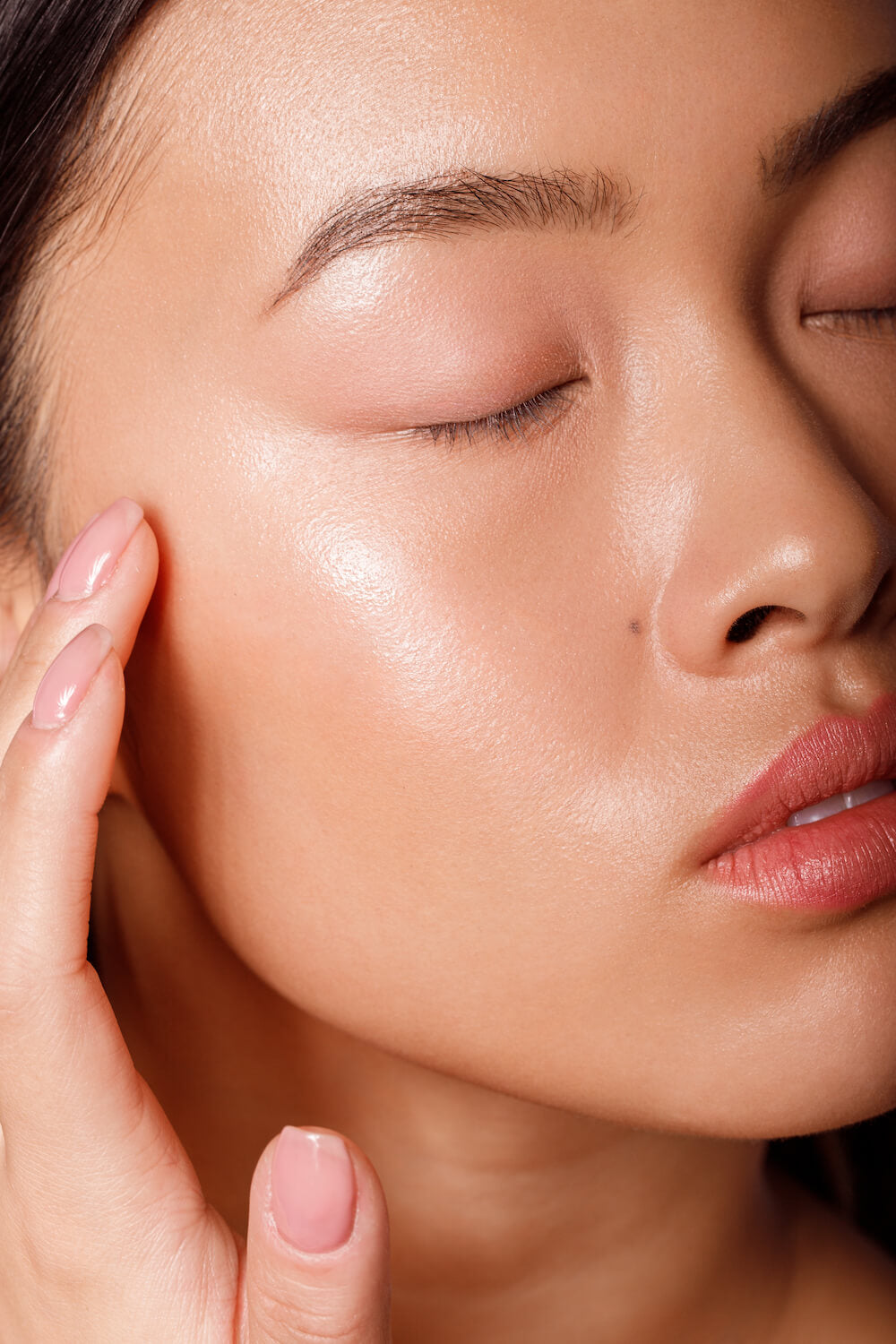 MOISTURIZING
ÂN-BALM Radiant Hydra-Balm is abundant in moisturizing botanical ingredients like hemp seed oil, a natural humectant that has more essential fatty acids (including alpha-linolenic acid and linoleic acid) than any other plant. It's also packed with phytosterols that help increase moisture, reduce water loss, and greatly improve dry and dehydrated skin conditions.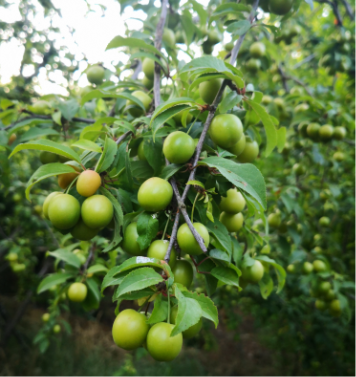 REGENERATING
Kakadu Plum is the most vitamin C rich fruit on the planet, providing superior antioxidant and phytonutrient properties to your skin. Kakadu Plum provides similar benefits to Vitamin C without the irritation. It brightens the complexion, helps reduce hyperpigmentation, and protects from harsh environmental aggressors, such as pollution.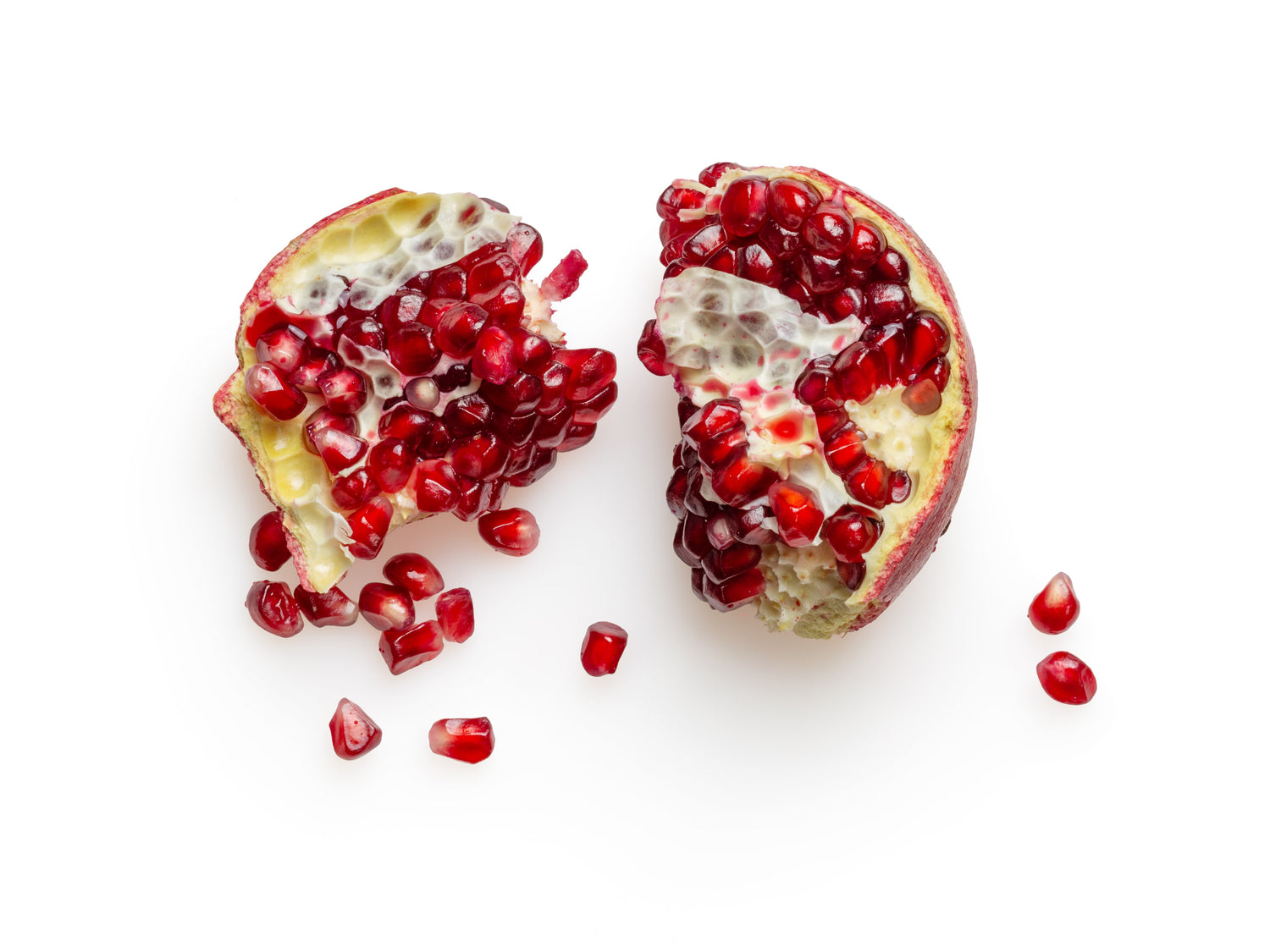 Barrier Fortifying & Barrier Repairing
Our formula includes pomegranate seed oil — one of the only plant sources of barrier-fortifying, moisture-holding conjugated linoleic acid.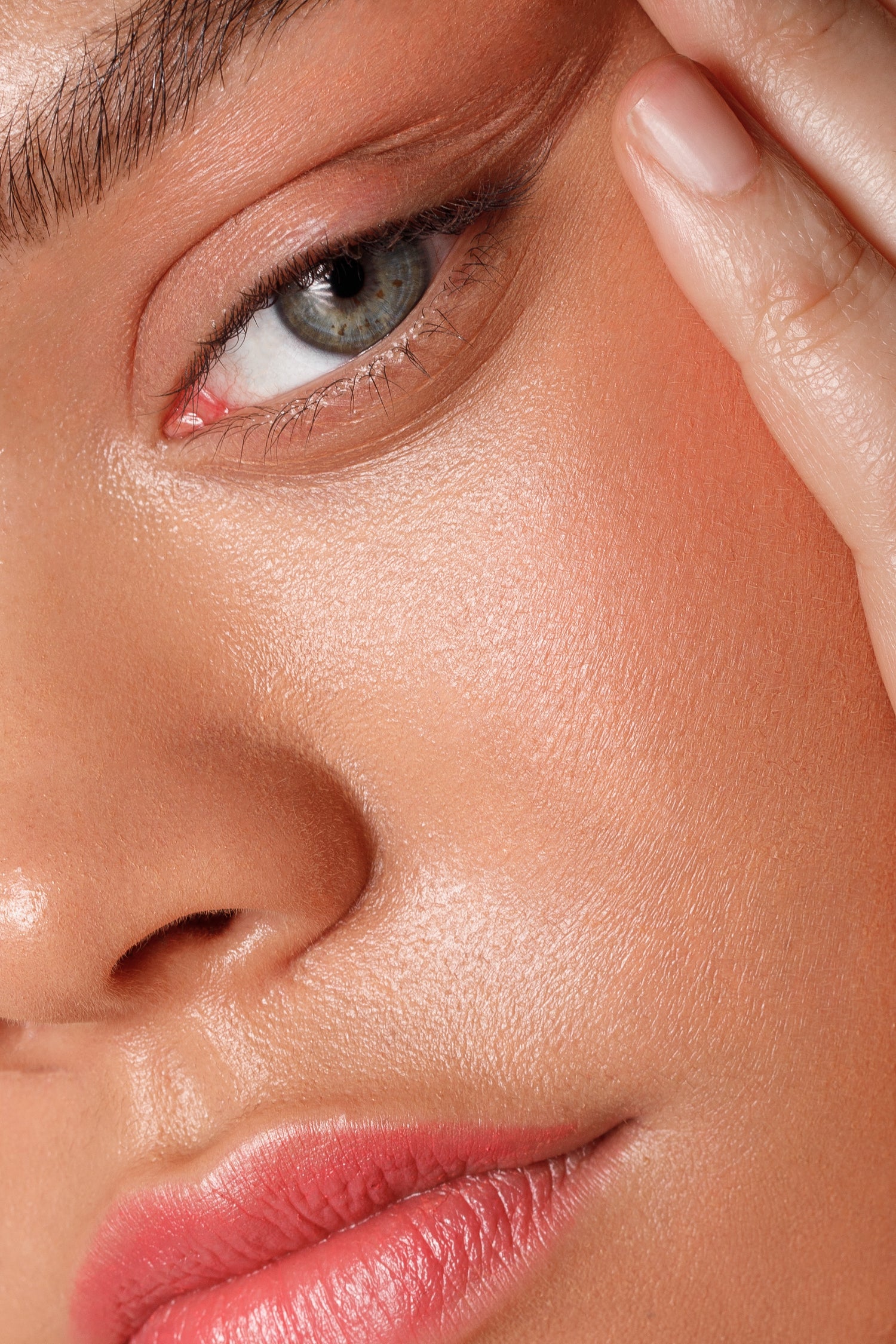 ANTI-INFLAMMATORY
Our plant-based anti-inflammatory ingredients are among the richest sources of polyphenols, phytonutrients, phytosterols, and omega fatty acids — all to soothe skin and minimize redness, all green.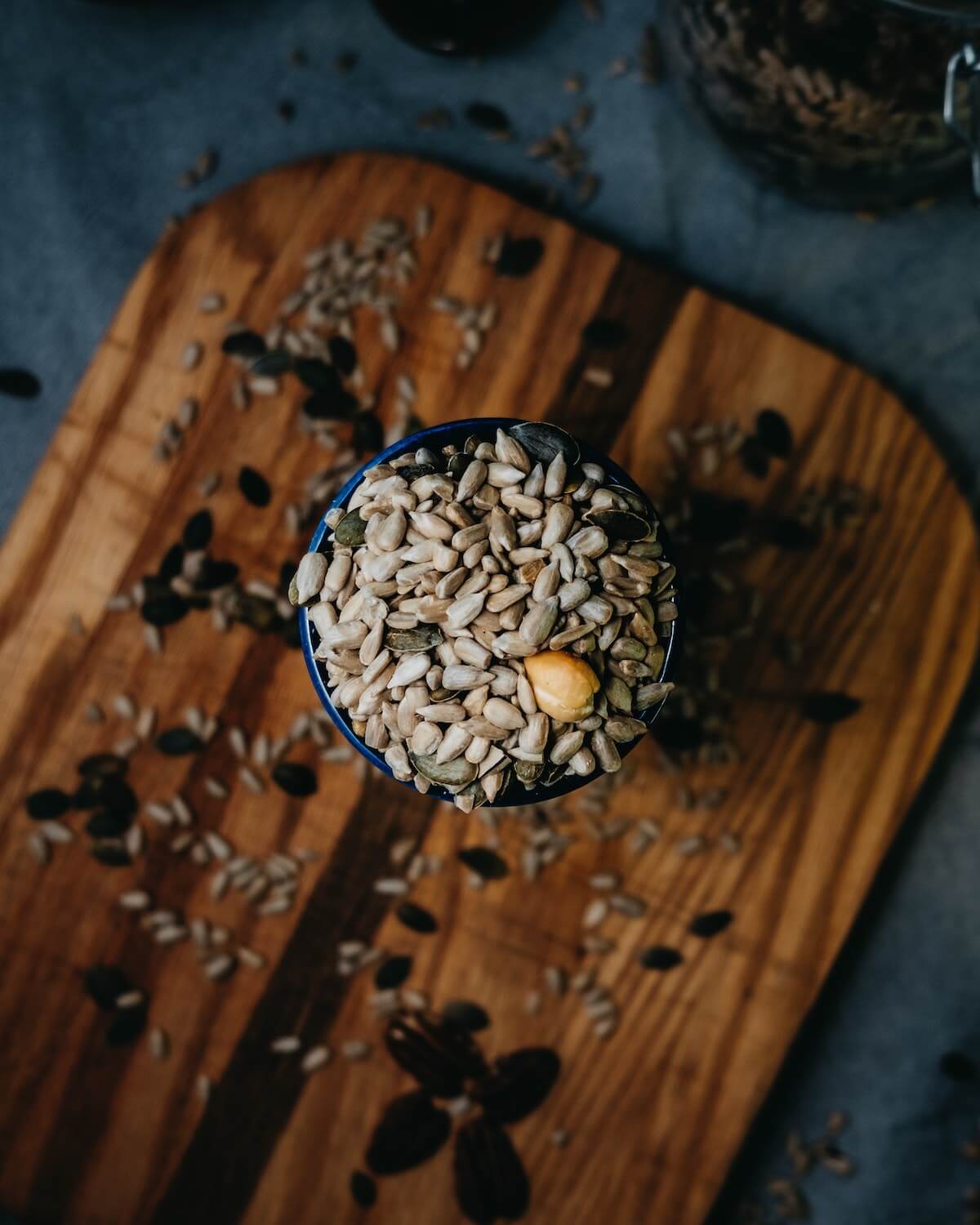 AGE-DEFYING
Our age-defying benefits begin with seeds. Small but powerful, they are bursting with botanical-based antioxidants (86 different antioxidants to be exact) that prevent free radical damage and promote collagen production at the cellular level.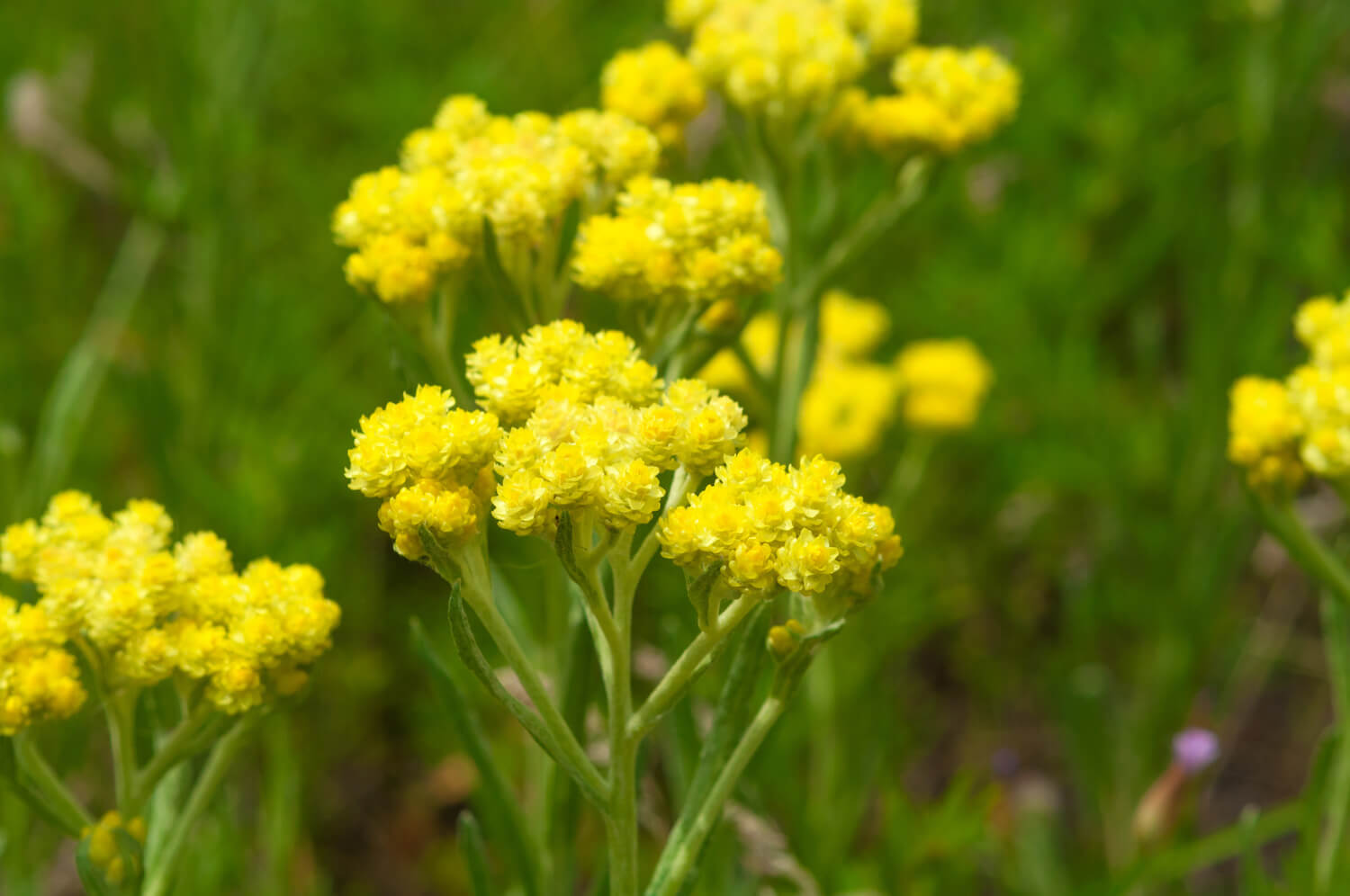 Antimicrobial & Antifungal
Flower powerhouse helichrysum italicum contains a high content of diketones, which are known for their anti-inflammatory and cell regenerating properties. Helichrysum Italicum will help accelerate the growth of new skin tissue as scientific studies have also shown it to inhibit tissue remodeling-related proteins, suggesting a wound healing property of the botanical extract.
What's Inside?
In addition to the ANFISA Trinity, here are some of the key ingredients and benefits inside our ÂN-BALM Radiant Hydra-Balm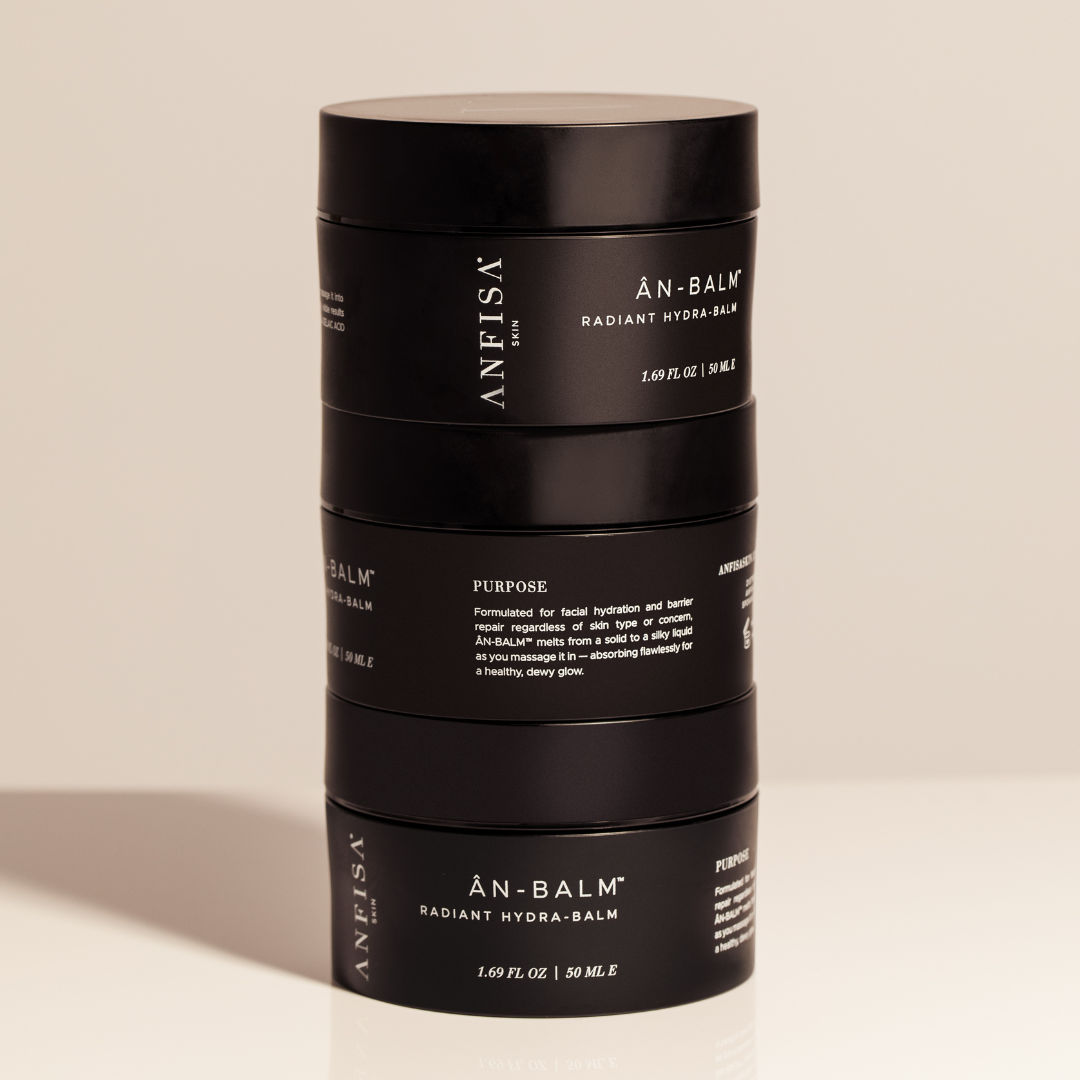 POMEGRANATE SEED OIL
is rich in an omega five fatty acid called Punicic acid, which is highly valued for its anti-inflammatory and skin regenerating properties. Punicic acid increases circulation and aids in tissue repair making it suitable for a vast variety of skin concerns and conditions.
ELDERBERRY FRUIT EXTRACT
is rich in a variety of phytonutrients that exhibit antioxidant, anti-inflammatory, antibacterial, antiviral, and hypoallergenic properties. In turn, they protect from free radicals that contribute to cell damage causing premature aging.
BLACK CURRANT SEED OIL
contains essential fatty acids that heal and repair the cells in the skin helping soothe skin ailments such as rosacea, dermatitis, eczema, and psoriasis as it regenerates and calms distressed inflammatory skin conditions.
MURUMURU BUTTER
A superior emollient, easily absorbed into the skin, helping to restore suppleness and elasticity without feeling heavy or greasy.
WATERMELON SEED OIL
Valued for its high content of Vitamin composition: preventing free radical damage, which is a significant cause for aging.
BLUE TANSY ESSENTIAL OIL
Contains an organic compound called Azulene, which is valued for its soothing and calming properties. It is composed of hypoallergenic, antimicrobial, and antifungal properties.