What's Inside Counts
Powered by the antioxidant-rich trinity of Kakadu Plum extract, Cucumber Seed oil, and White Tea extract, each of our products are specially formulated to deliver incredible results.
GROWN BY NATURE, PROVEN BY SCIENCE,
AND FORMULATED BY US.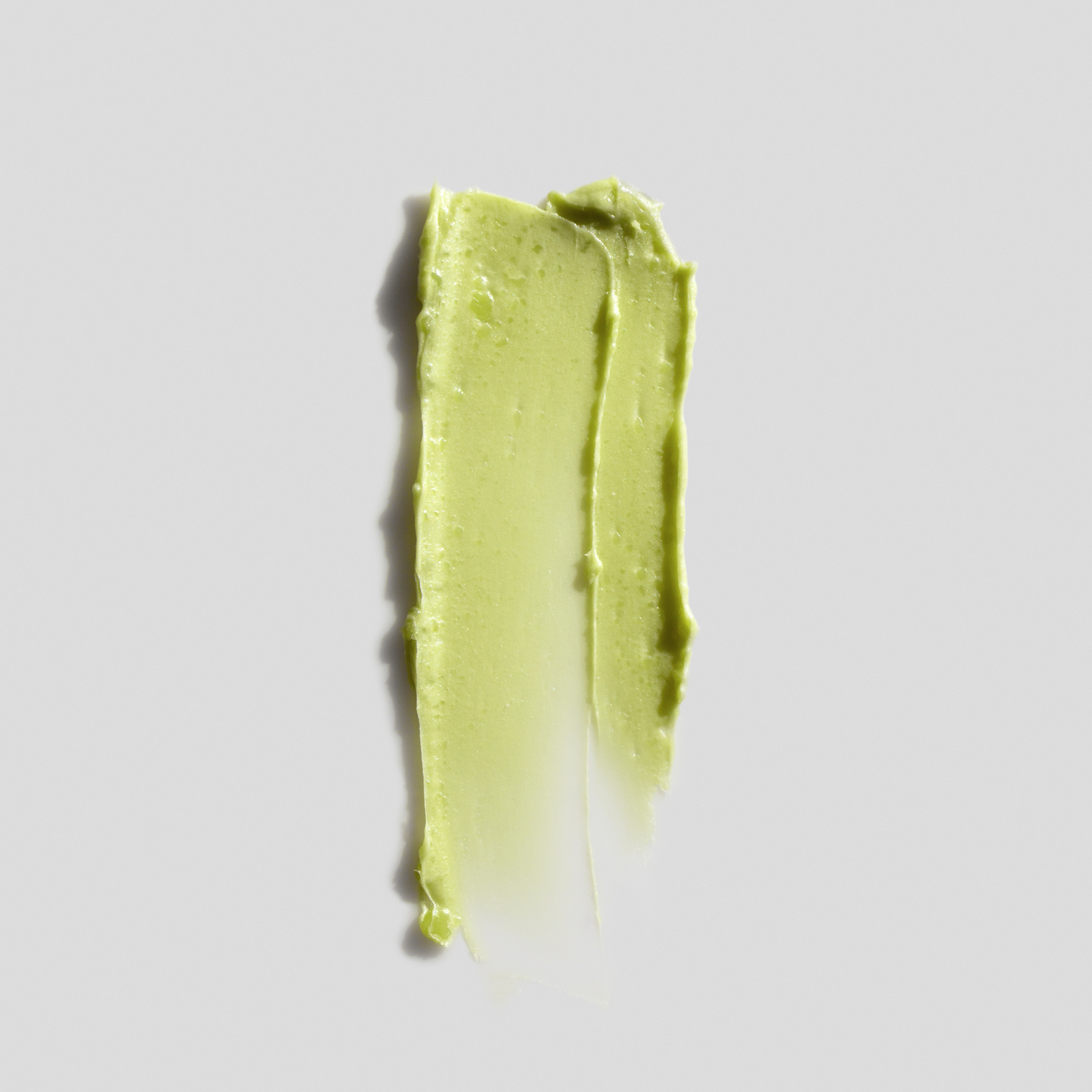 FROM ROOT TO RADIANCE
It's the glow up, for us. Every ingredient we select for our formulas has been consciously measured against alternatives to ensure it leaves a positive impact on your skin *and* the planet.

We source from ethical suppliers from around the world to source the highest-quality botanically based ingredients that provide the powerful results you love while empowering the people who harvest them.
The ANFISA Trinity
At the core of all our products is the antioxidant-rich trinity of Kakadu Plum extract, Cucumber Seed oil, and White Tea extract. This high-potency complex, evidence-based, botanical superstars were chosen for their known ability to impart drastic free radical protection, harnessing the nourishing powers of nature. You won't believe the way we've captured nature's potent healing magic, and how the benefits build over time.
Kakadu Plum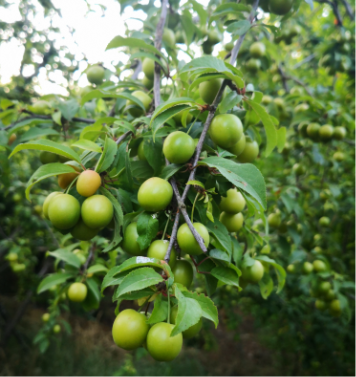 Kakadu Plum is the most vitamin C rich fruit on the planet, providing superior antioxidant and phytonutrient properties to your skin. Kakadu Plum provides similar benefits to Vitamin C without the irritation. Brightens the complexion, helps reduce hyperpigmentation and protects from harsh environmental aggressors, such as pollution.
White Tea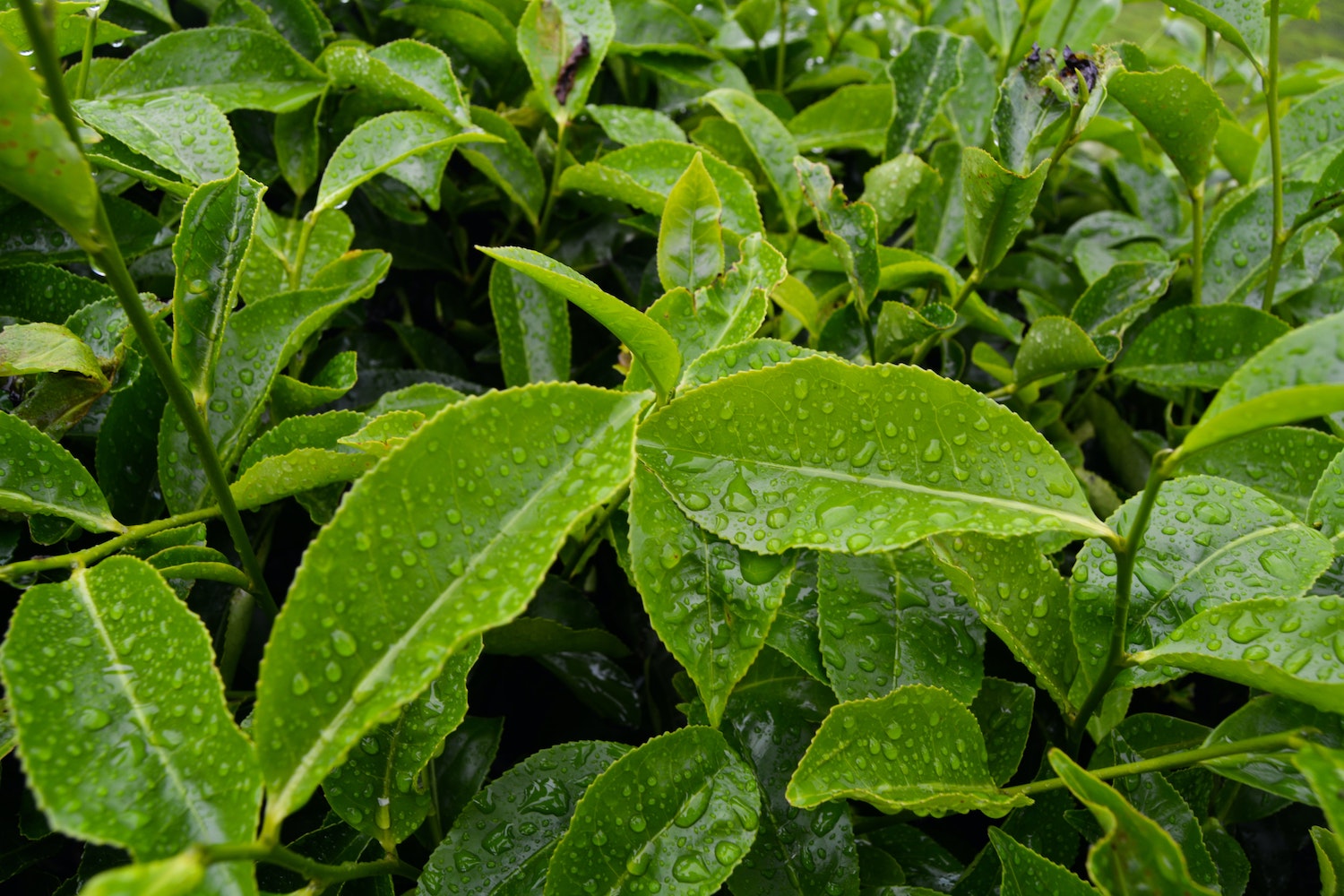 White Tea undergoes less processing than any other tea, so it retains the maximum amount of antioxidants. Scientific studies show white tea protects the skin from oxidative stress (caused by a number of things including environmental pollution, UV radiation, and cosmetic products) and immune cell damage keeping wrinkles and pigmentation at bay.
Cucumber Seed Oil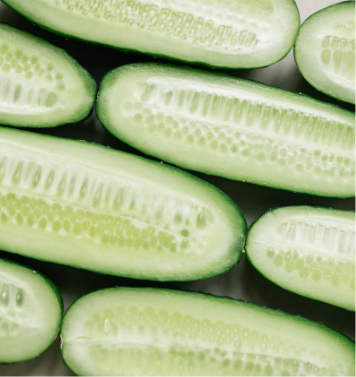 Cucumber Seed Oil contain twenty-one important compounds such as Vitamin E, phytonutrients, and an abundance of various antioxidants. Cucumber seed oil is recognized for its ability to help skin strengthen its lipid (essential components of the skin) barrier and smooth the skin's surface. It is high in caffeic acid, which is a powerful antioxidant that increases collagen production, as well as prevents premature aging.
GREEN TEA
contains a high concentration of powerful antioxidants called polyphenols. In fact, the effects of antioxidants in polyphenols seem to be higher than in vitamin C. A study published in Science Daily has established Green Tea to have detoxifying, skin-rejuvenating, anti-inflammatory, and antibacterial properties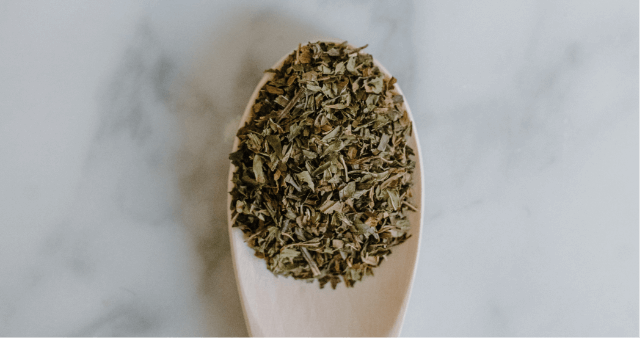 MATCHA
is prepared differently than typical green tea, where the leaves are soaked, while with Matcha the whole leaf is stoneground. This results in a higher concentration of antioxidant properties. In fact, one study published in the Journal of Chromatography shows that Matcha is ten times more potent than typical green tea.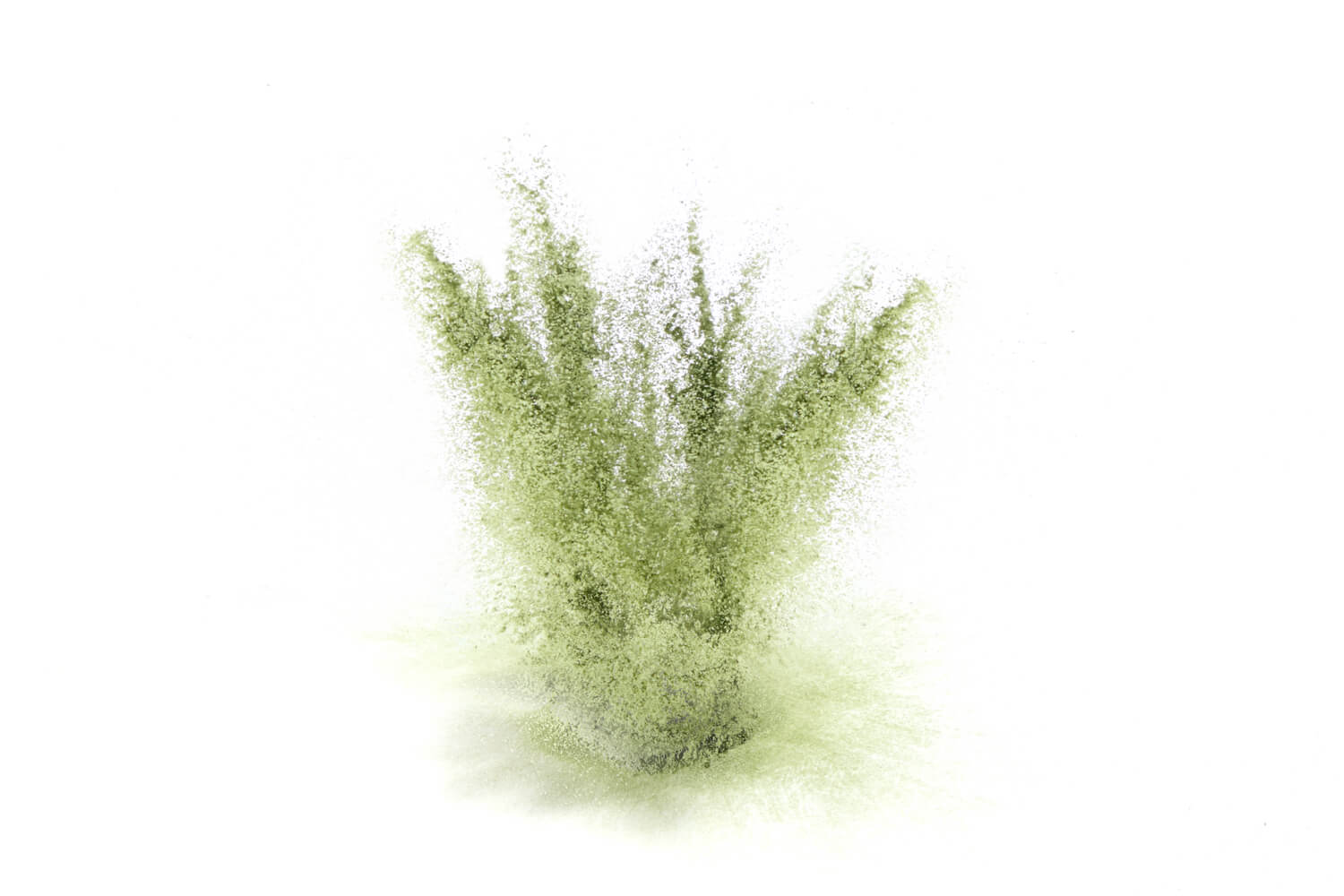 ELDERBERRY FRUIT EXTRACT
is one of the richest sources of a plant containing many valuable pigments. One of the most abundant pigments is called anthocyanin, which has been found to improve microcirculation in the skin. Furthermore, elderberries are extraordinarily rich in a variety of phytonutrients that exhibit antioxidant, anti-inflammatory, antibacterial, antiviral, and hypoallergenic properties. In turn, they protect from free radicals (cellular reactions produce waste products called free radicals, causing damage to our cells if antioxidants do not neutralize them) that contribute to cell damage causing premature aging.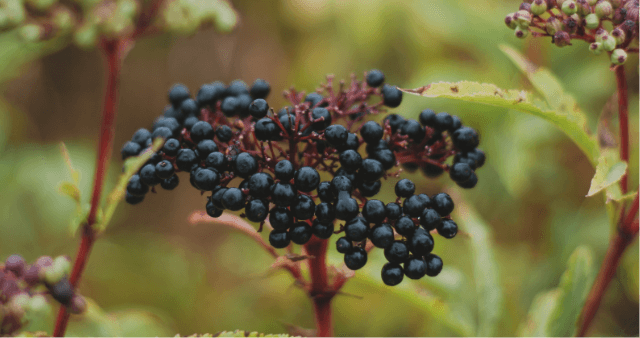 BLUE TANSY ESSENTIAL OIL
contains an organic compound called Azulene, which is valued for its soothing and calming properties. It is composed of hypoallergenic, antimicrobial, and antifungal properties. This tantalizing blue magic will alleviate and transform a large variety of skin concerns.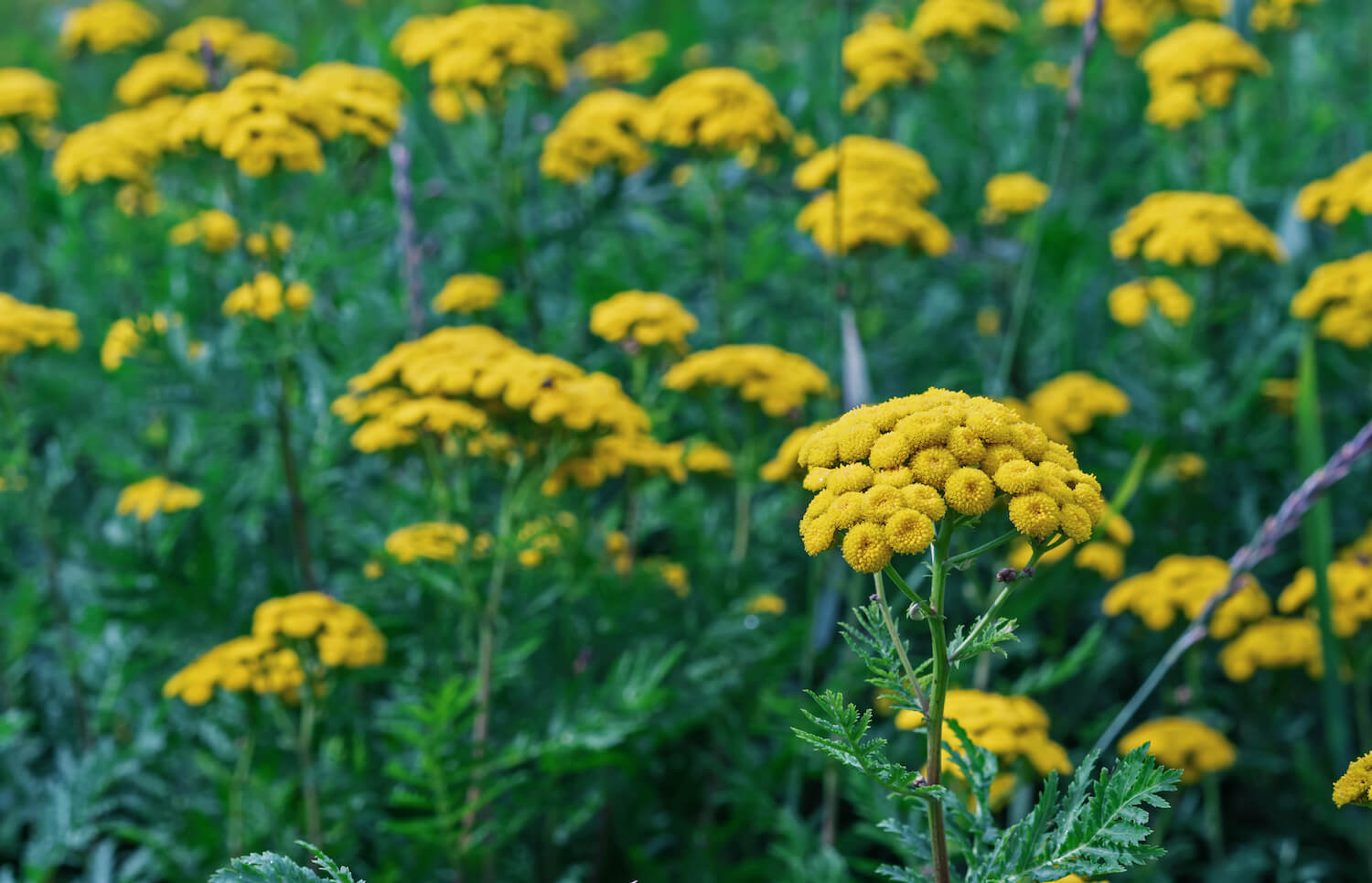 CARROT SEED ESSENTIAL OIL
is high in antioxidants such as beta-carotene, which is recognized for its ability to increase cell turnover, regenerating skin, and making it effective for healing epidermis damage. The scientific studies have shown that beta-carotene has been found to protect the skin from UV rays, pollution, and stress.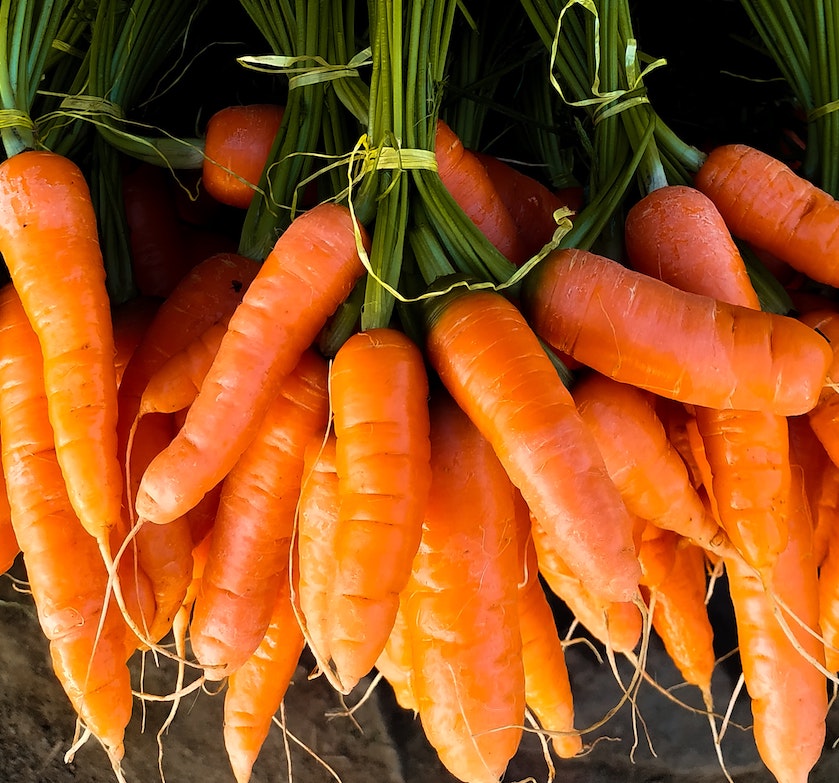 POMEGRANATE SEED OIL
is rich in an omega five fatty acid called Punicic acid, (a polyunsaturated fatty acid) which is highly valued for its anti-inflammatory and skin regenerating properties. Punicic acid increases circulation and aids in tissue repair making it suitable for a vast variety of skin concerns and conditions. Pomegranate seed oil is one of the few plant sources of conjugated linoleic acid. (CLA helps skin retain moisture by boosting ceramide synthesis in skin cells, hence fortifying the skin barrier).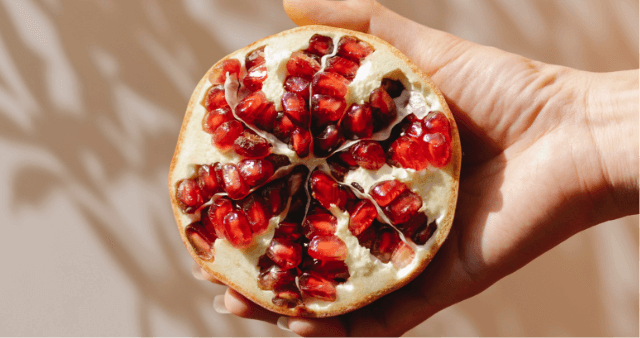 BLACK CURRANT SEED OIL
is one of the richest sources of gamma-linolenic acid, (An essential fatty acid, where GLA helps modulate normal skin physiologic processes by improving blood flow and reducing inflammation, as well as, reducing water loss.) which is a highly effective anti-inflammatory agent and powerful antioxidant. The essential fatty acids found in this oil give it the ability to heal and repair the cells in the skin. Consequently, this helps soothe skin ailments such as rosacea, dermatitis, eczema, and psoriasis as it regenerates and calms distressed inflammatory skin conditions.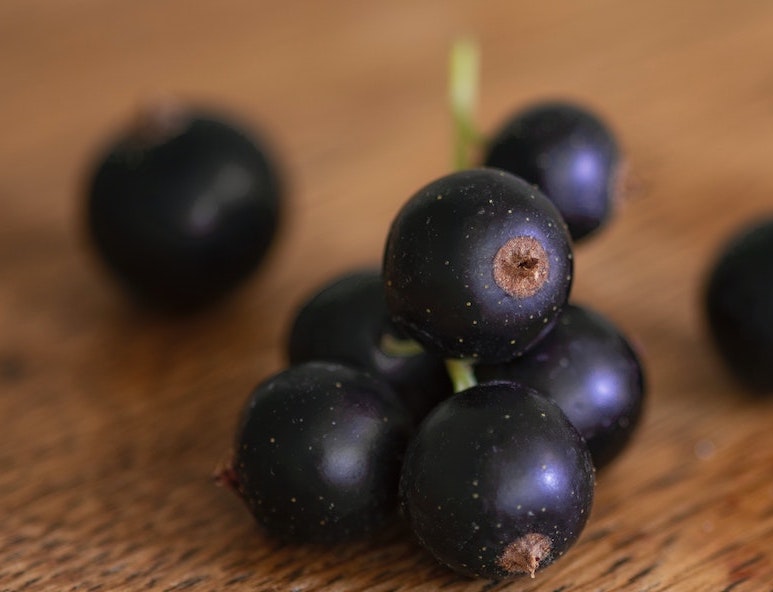 WATERMELON SEED OIL
is valued for its high content of Vitamin composition: preventing free radical damage, which is a significant cause for aging. Due to the high numerous vitamins and minerals, it helps detox skin and dissolve oil buildup in the pores. Lowering sebum production, making the skin less oily, as a result of its high content of linoleic acid.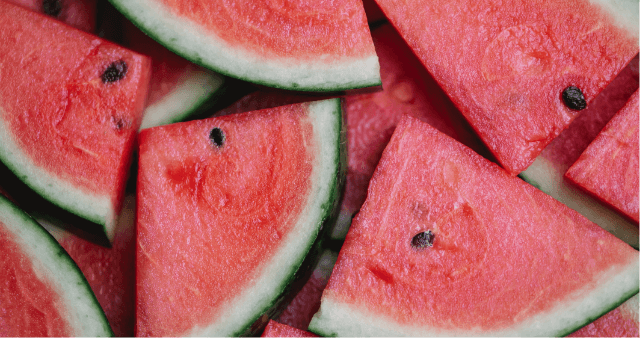 RED RASPBERRY SEED OIL
has superb anti-inflammatory properties and is suitable for a vast variety of skin conditions and concerns. It is high in Vitamin E, Vitamin A, phytosterols, and carotenoids all of which are potent antioxidants that play a crucial role in the health of the skin. This oil contains a high concentration of ellagic acid (natural phenol antioxidant), which protects the skin from oxidative stress induced by UV radiation and the natural aging process. Ellagic acid also inhibits matrix metalloproteinase; an enzyme that signals collagen breakdown.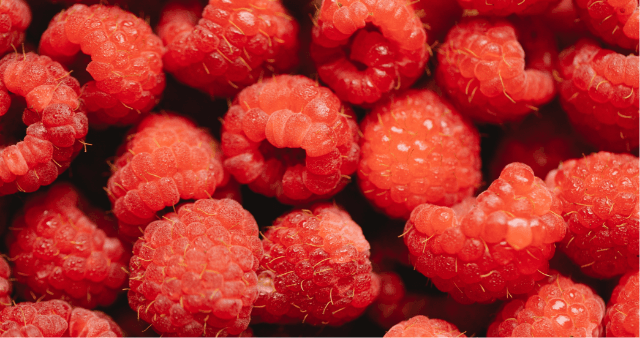 BLUEBERRY SEED OIL
contains potent levels of antioxidants and phytonutrients, as well as, essential fatty acids that protect skin from free radical damage. Due to the very high content of phytosterols with anti-inflammatory properties, they ultimately help result in eliminating a variety of skin irritations. By reducing transepidermal water loss, phytosterols improve dry and dehydrated skin conditions to a large extent. Additionally, phytosterols promote cell regeneration and accelerate collagen reproduction through the facilitation of the skin cell's metabolism.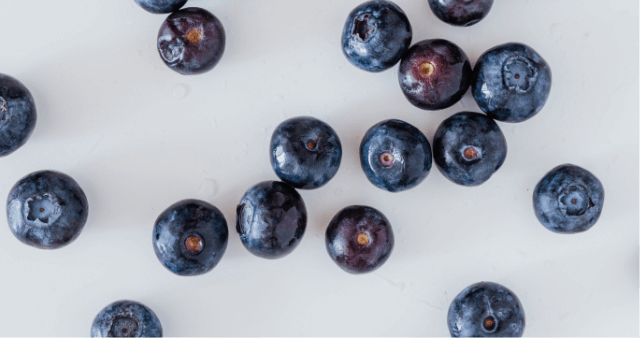 ROSEHIP SEED OIL
is recognized for the effects of natural topical retinol (Vitamin A). Rosehip Seed oil produces the benefits of retinol to an extent, but without the secondary side effects such as redness, itching, and scaling. The beneficial effects of this oil include contributing to its high content of essential and unsaturated fatty acids.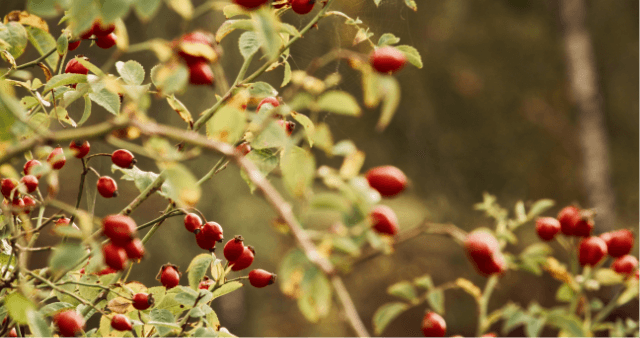 TOMATO SEED OIL
is acknowledged for its powerful antioxidants, most notable Lycopene and for its abundant source of polyunsaturated fatty acids, phytosterols, and minerals. Lycopene is one of nature's most potent antioxidants; helping to prevent oxidative stress and visible signs of aging due to its UV-blocking capabilities. Lycopene is well absorbed topically because it is fat soluble and has relatively small molecules.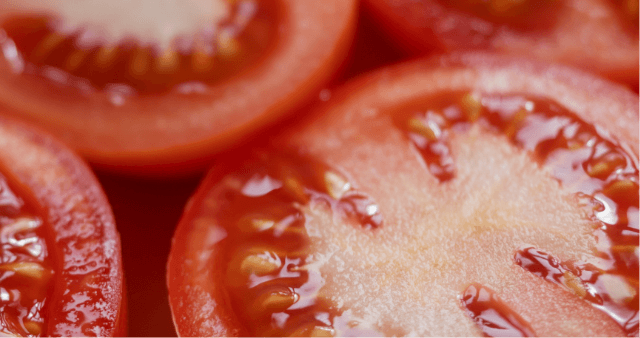 HEMP SEED OIL
is similar to skin lipids because of its composition which makes it an excellent natural emollient and moisturizer. Hemp seed oil is also a natural humectant, which means it draws moisture into the skin. Hemp seed oil can absorb into the skin quickly instead of sitting on top of the surface the way less-effective oils do.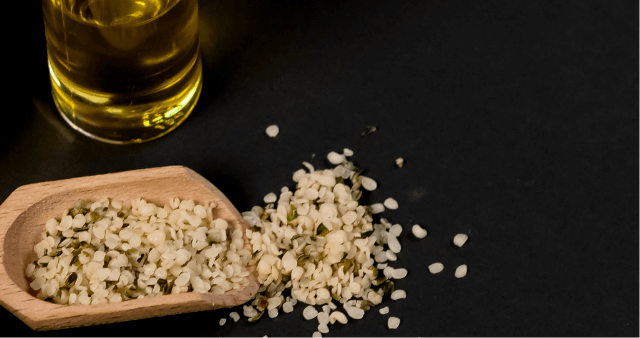 GRAPE SEED OIL
is rich in phenolic compounds like resveratrol (a natural antioxidant that is found in red wine and cocoa and has been valued for its anti-aging benefits), fatty acids, potent antioxidants, and vitamins, which entail high anti-inflammatory and antimicrobial properties. Studies have found it is rich in oligomeric proanthocyanidins (OPCs are primarily known for their antioxidant activity), which is a compound that removes free radicals and promotes the restoration of collagen at the cellular level, minimizing the signs of damage.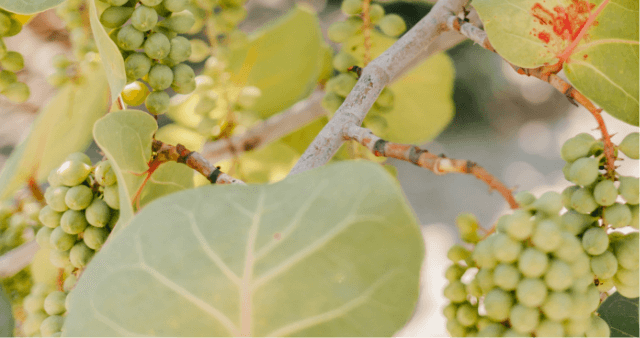 MURUMURU BUTTER
is obtained from Astrocaryum Amazonian nuts and is treasured for its many miracle effects. A superior emollient, it is easily absorbed into the skin, helping restore suppleness and elasticity without feeling heavy or greasy. Non-comedogenic - meaning it will not clog your pores or be the cause of a breakout. This butter is able to penetrate deeper into the layers of the skin, stimulating collagen and elastin performance that promote skin regeneration.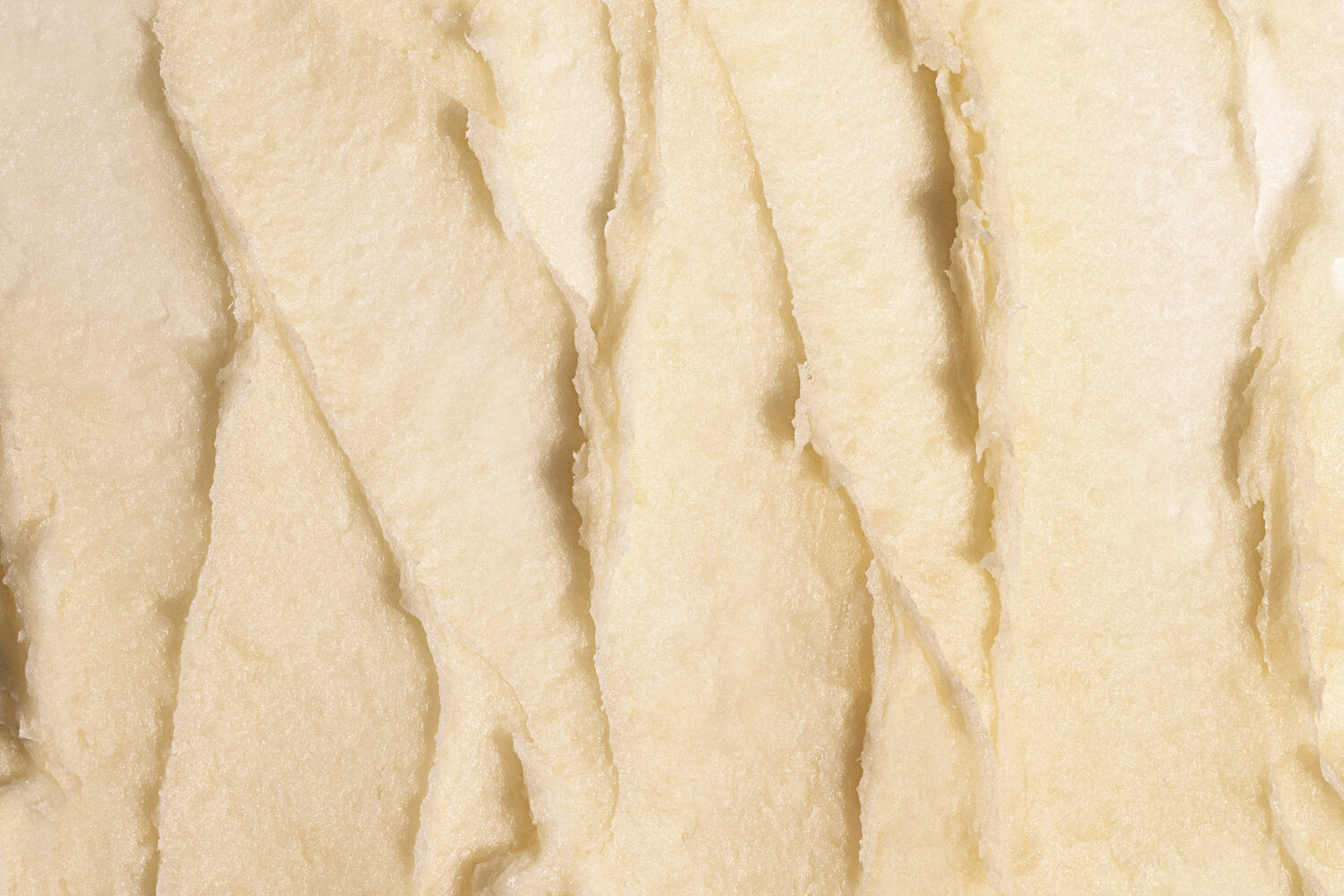 HELICHRYSUM ITALICUM ESSENTIAL OIL
contains a high content of diketones, which are known for their anti-inflammatory and cell regenerating properties. Helichrysum Italicum will diminish and repair scar formations, accelerate the growth of new skin tissue, and calm any inflammation because of the diketones. Furthermore, breakouts are reduced because of the potent antibacterial properties.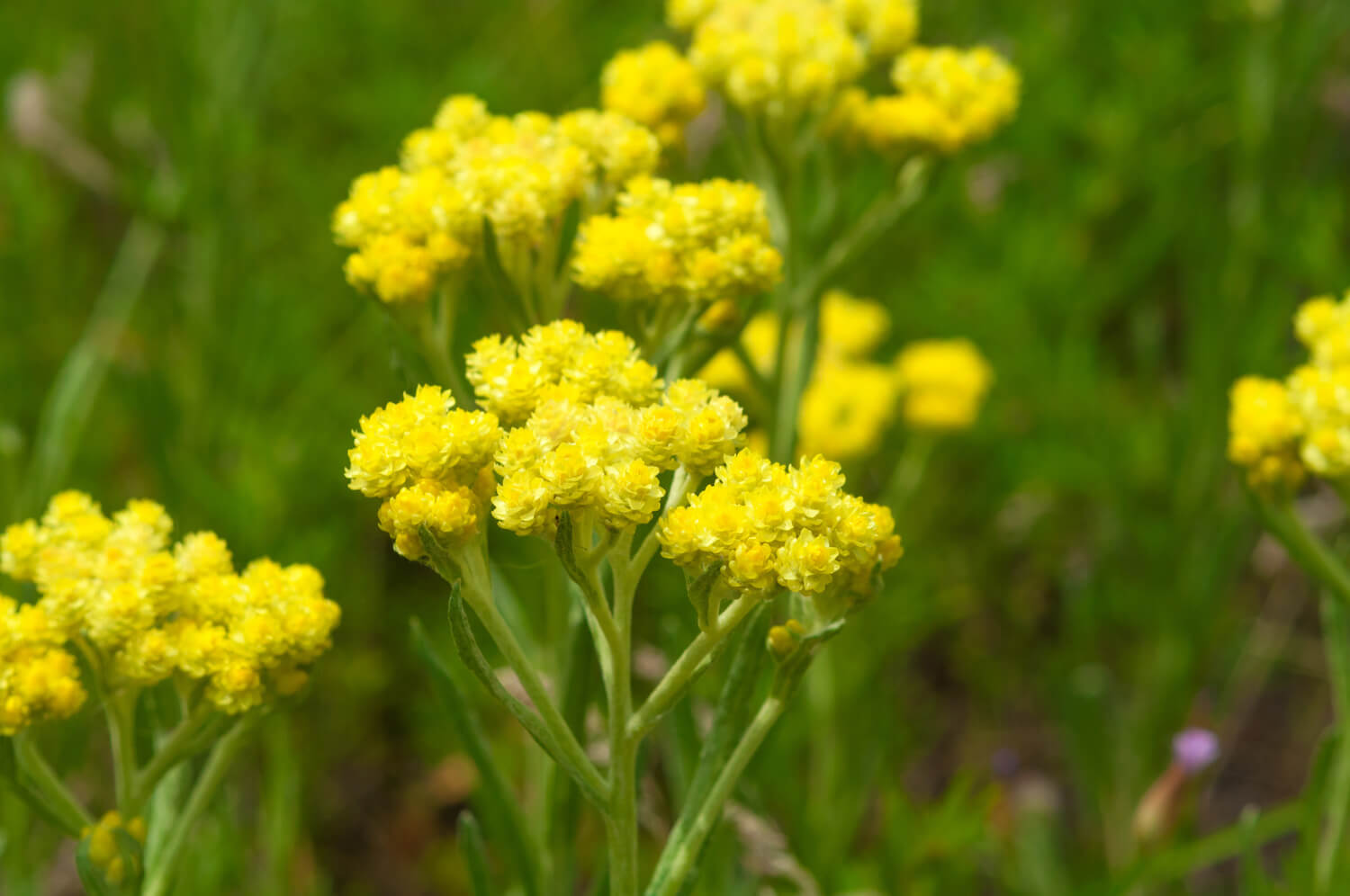 AZELAIC ACID
A naturally occurring compound that gently exfoliates, decongests pores, and soothes inflammation. It interferes with tyrosinase activity as a tyrosine mimic and suppresses and kills abnormal melanocytes, lightening and brightening the skin. Furthermore, it has profound anti-inflammatory and antioxidative effects and is bactericidal against various microorganisms, effectively targeting multiple types of acne.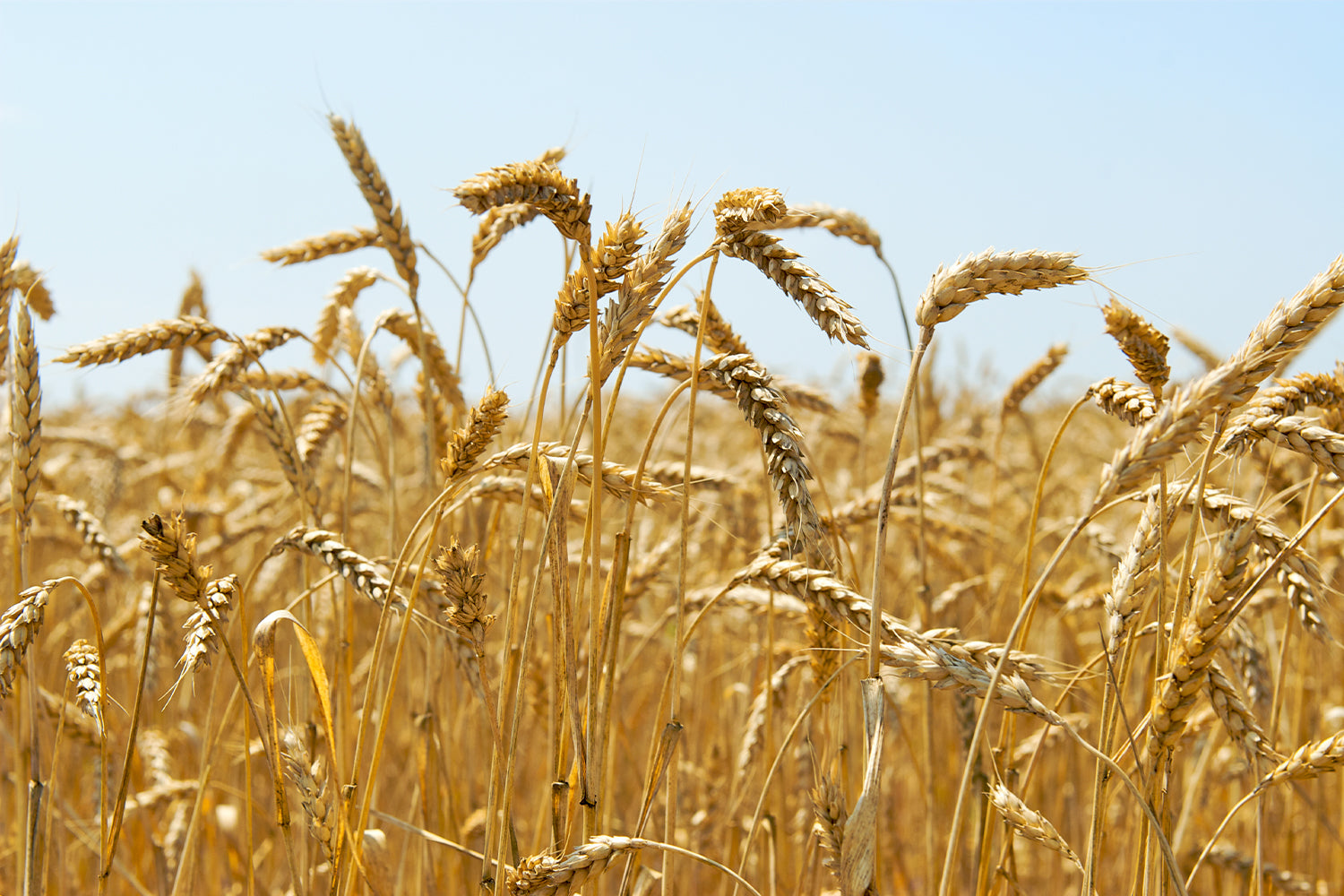 RESVERATROL EXTRACT
A potent botanical extract that is found in grape skin. However, in skin care, it works on a cellular level to protect a cell's DNA from damage caused by free radicals and neutralize these free radicals, thereby reducing and slowing the signs of aging and cell damage helping support the overall texture and appearance of the skin. Furthermore, it soothes the skin while minimizing hyperpigmentation, redness, and inflammation.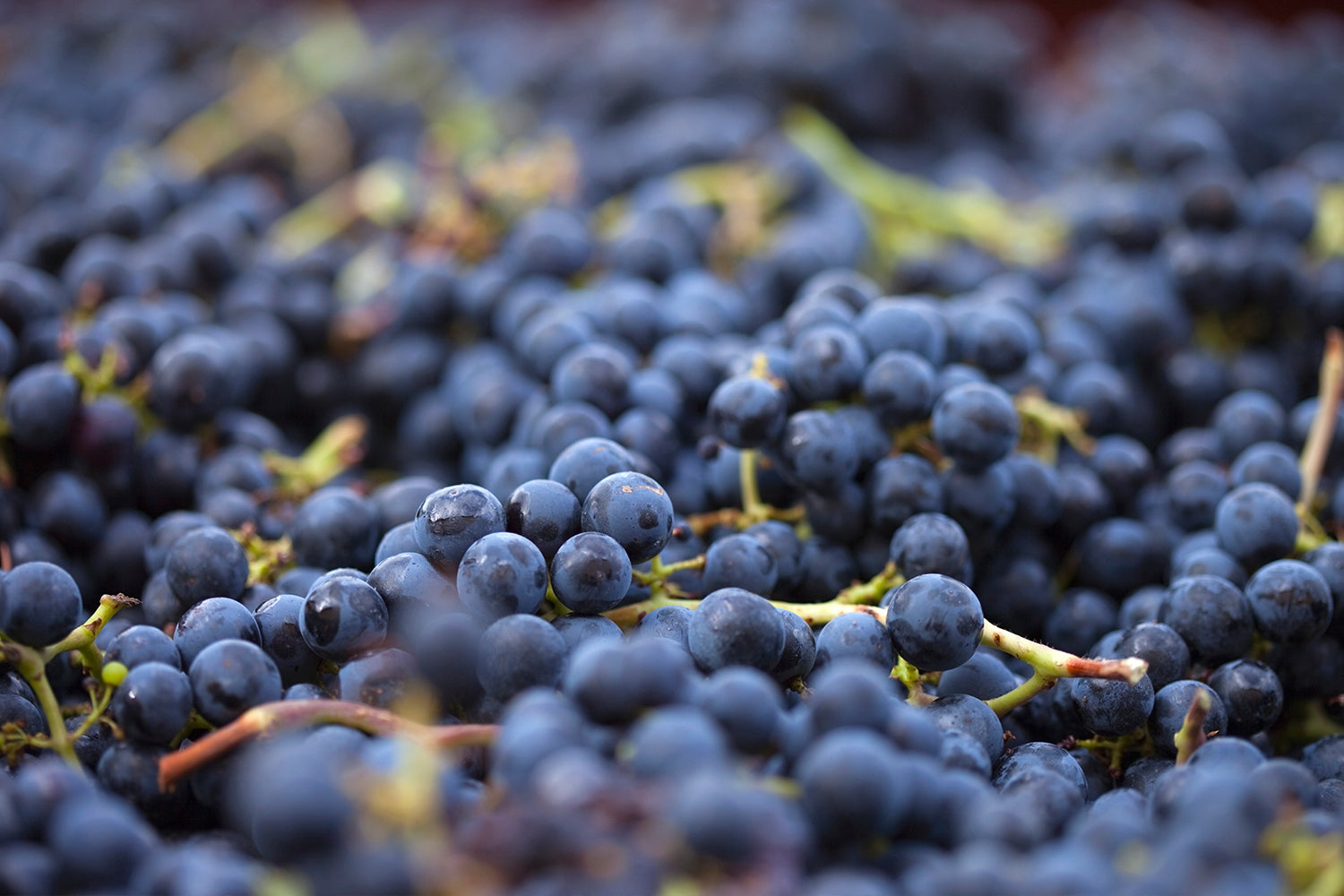 INDIAN GOOSEBERRY EXTRACT
A rich source of Vitamin C that helps to brighten the complexion and improve overall skin tone and elasticity. Clinical studies have shown potent antioxidant properties rich in ascorbic acid—which we tend to recognize as vitamin C, deeming it one of the highest antioxidant-rich foods. Furthermore, the extract suppresses melanin through tyrosinase inhibition, brightening and lightening the skin.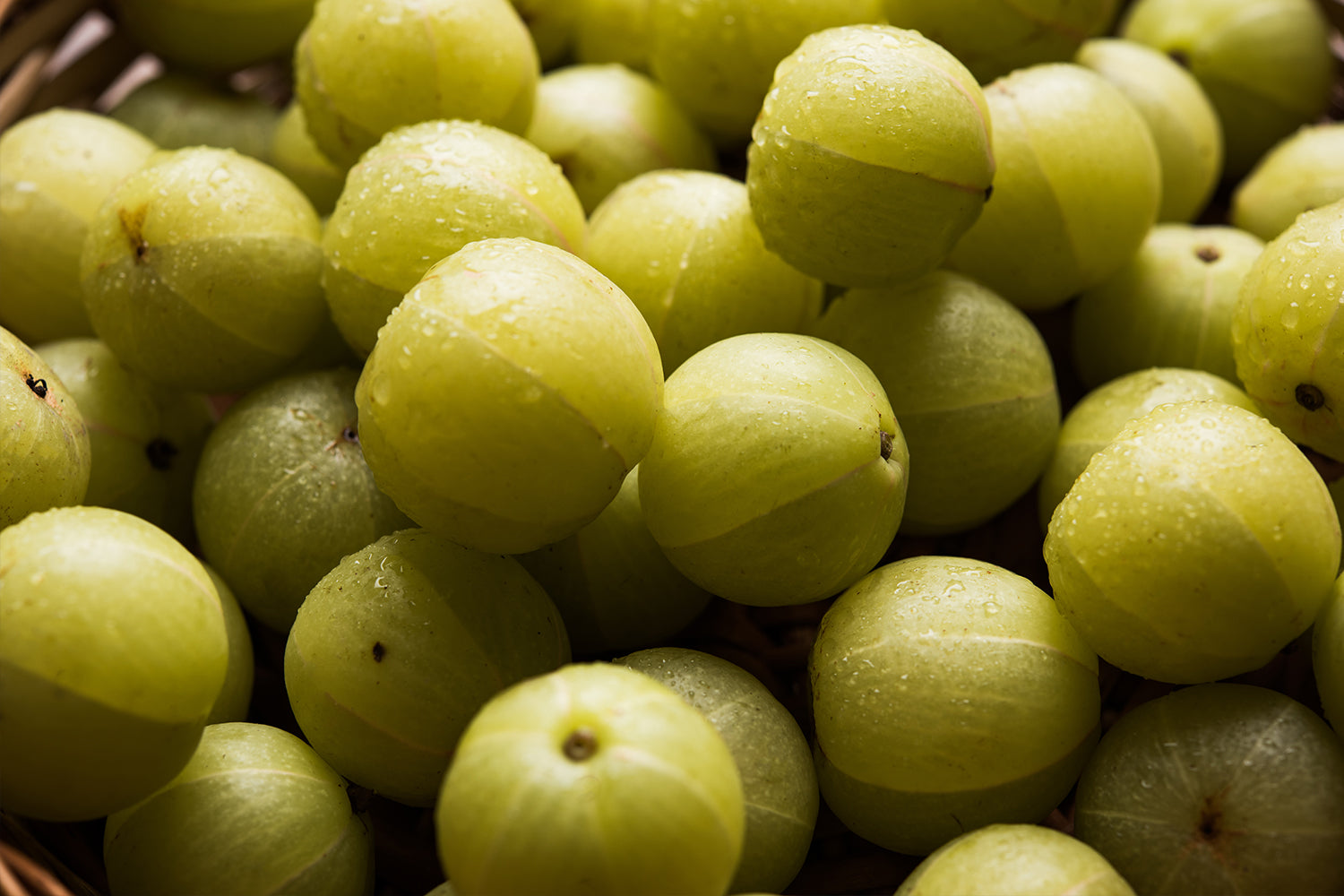 LICORICE ROOT EXTRACT
Works to brighten, restore, and soothe the skin from various inflammatory ailments. It has antimicrobial and anti-inflammatory properties making it an excellent ally for treating acne. Furthermore, it protects skin from UVB-induced pigmentation and acts on tyrosinase to slow down and disperse melanin, lightening and brightening the skin.